For decades, the name Lara Croft has been synonymous with one of the most popular and iconic video game characters of all time. The British archaeologist and adventurer captured the imaginations of gamers around the world, as well as Hollywood filmmakers, with her daring exploits, sharp wit, and of course, her signature short shorts and dual holsters.
Over the years, several actresses have brought Lara to life on the big screen, including Angelina Jolie in the early 2000s and, more recently, Alicia Vikander in 2018. But what if Lara wasn't a woman?
Related | The Long History of LGBT Video Game Characters
That's the intriguing question that artist Ulysses0302 asked, and then answered with a series of stunning renderings. The result? Meet Nathan Thomas, the male version of Lara Croft.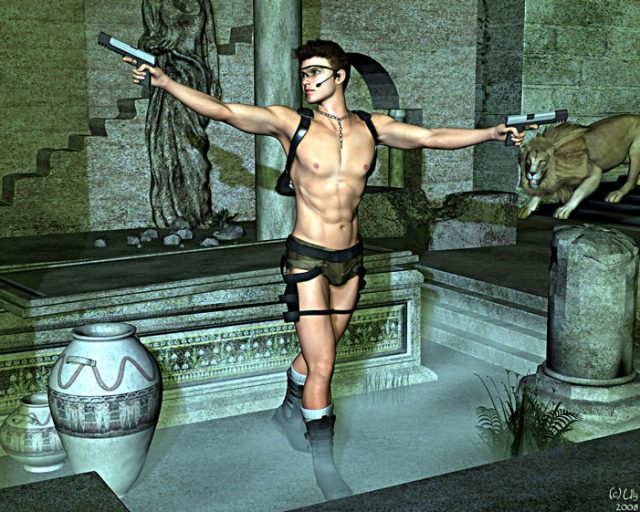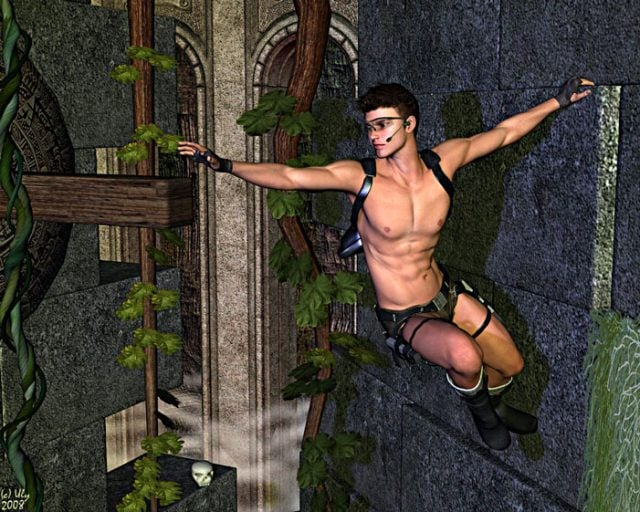 While the world may be used to seeing Lara Croft as a buxom, confident woman, Nathan brings a fresh new perspective to the iconic character. Sporting the same teal tank top and short shorts, Nathan knows how to fill them out just as well as Lara, if not better. And let's not forget that adorable little backpack, which somehow manages to look both stylish and functional at the same time.
But Nathan isn't just a pretty face, or in this case, body. He's also a skilled archaeologist and adventurer, with a sharp mind and a quick wit to match. And like Lara, he's not afraid to take risks or face danger head-on.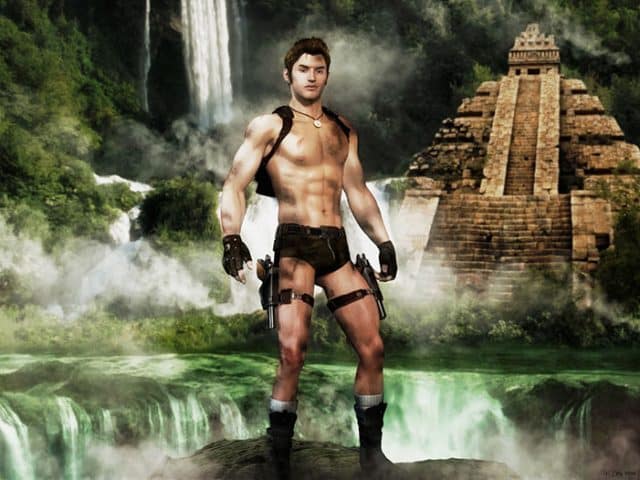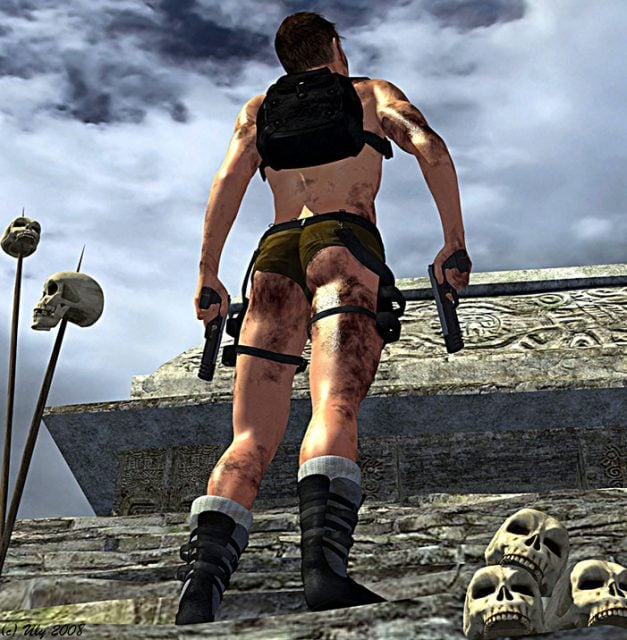 In Ulysses0302's renderings, Nathan is depicted exploring ancient ruins, battling fierce enemies, and generally kicking butt in ways that would make Lara proud. And we have to say, he looks pretty darn good doing it.
Of course, it's unlikely that we'll ever see a male version of Lara Croft on the big screen. But that doesn't mean we can't appreciate Ulysses0302's incredible artistry and the fresh perspective he brings to this beloved character.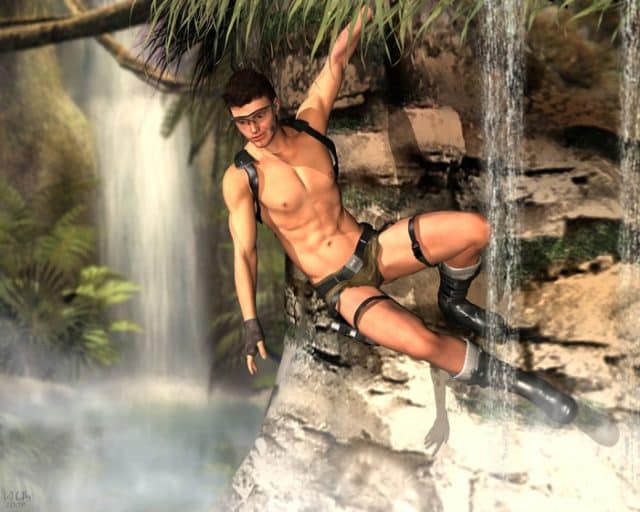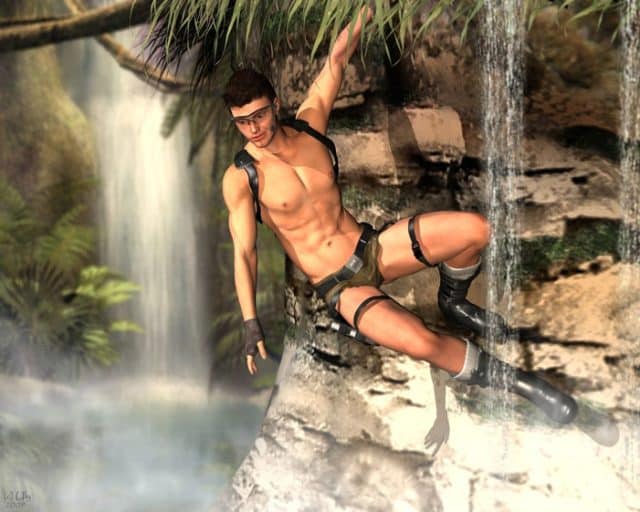 So whether you prefer Lara in her classic form or as Nathan Thomas, there's no denying that this is one adventurer who will always capture our imaginations and inspire us to explore the world around us.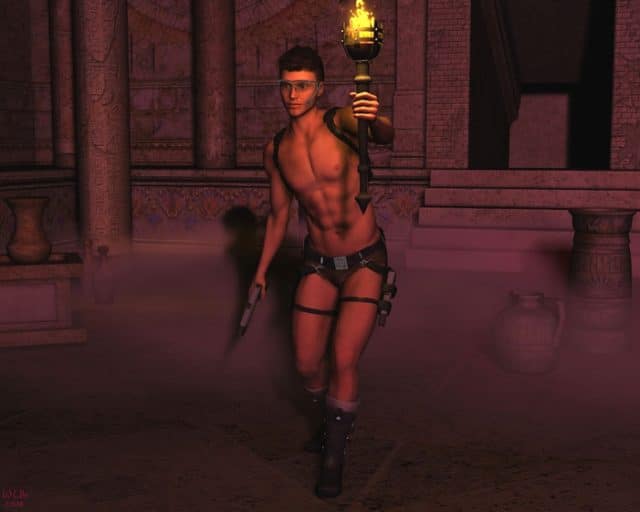 We'd certainly let Nathan raid our tomb any day.