Tom Daley will start training in the fall but won't compete again until 2019.
World and Commonwealth Champion Tom Daley is taking a break from diving to recover after a string of ailments. Daley — who is expecting his first child with husband Dustin Lance Black — sustained several injuries while preparing for this year's Commonwealth Games in Australia.
In March, he caught pneumonia and suffered a concussion, which restricted him from the 10-meter board. Daley also hurt his hip and couldn't defend his Commonwealth Games title in the single diving event.
Related | Documentary Lets You Dive In to the Life of Tom Daley
Although he is taking a break, he confirmed he would resume training this autumn. Though, according to British Swimming, he'll refrain from competing in a major event until 2019.
"Diving is a huge part of my life, and I have dedicated the last 15 years to it," Daley told BBC. "I want to keep performing at the highest level for myself, my family and my fans, but in order to do that I need time to take some time to recover."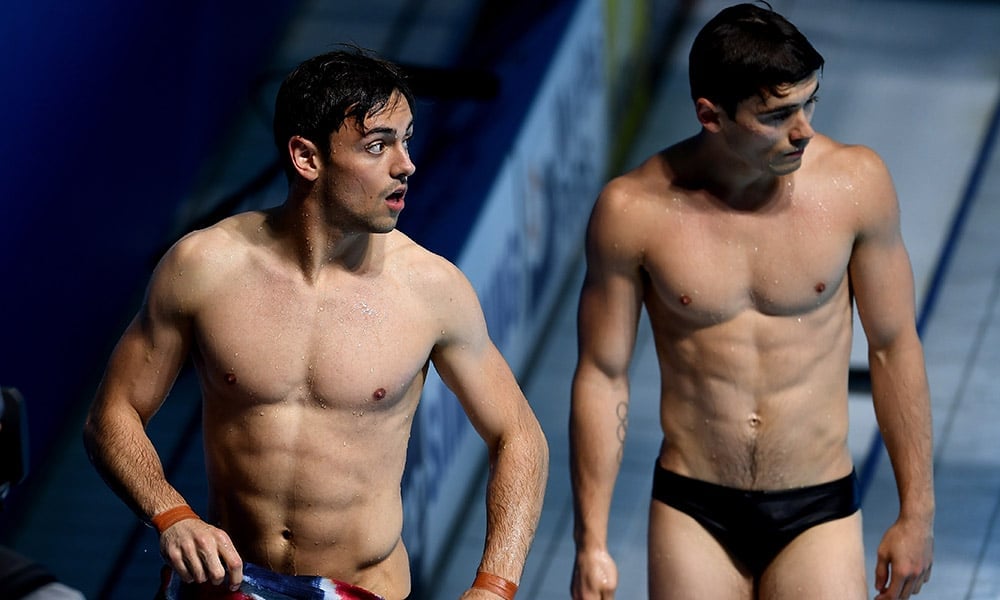 He continued, "I'll be using the rest of the year to spend time with my husband and new baby and work on projects close to my heart. I am sure this will give me the time I need to be in a position to compete at my best going into the next Olympics."
Related | Tom Daley Wins Gold at Commonwealth Games
Alexei Evangulov, National Performance Director for diving, added:
"We have had a meeting with Tom, his coach Jane and our medical team and agree a break from competition is what he needs to enable him to return to his best ability in 2019 and going into Tokyo 2020."
"The global diving schedule this year has already been busy, and it is vital that all our divers take care of themselves physically and emotionally, in what is a very demanding sport."