I've never wanted to move to Europe more than I do now. As if you needed another reminder that Europe is more socially evolved than its cousin across the pond, hundreds of thousands of young Europeans have taken part in a EU-wide poll, and proved that a lot more of them are open to same-sex sex than anyone expected.
The poll was part of a project called "Generation What Europe," which aims to help broadcasters to better understand their audience.
It highlighted the views of people under the age of 34 across the European Union, with more than 250,000 participants answering questions about their views, opinions and personal lives, reports Pink News.
The most surprising, of course, dealt with sexuality. It proved that sexual diversity is widely accepted, despite a growing split on LGBT rights across that part of the world. Here are some goodies:
14 percent of young people have tried same-sex sex.
1 in 5 haven't, but want to try …
82 percent say it doesn't bother them seeing a same-sex couple kiss on the street, while 18 percent say it does.
40 percent said they'd like to try and be in a same-sex relationship.
82 percent said they'd be happy without any religious beliefs.
"The EBU is immensely excited to be launching 'Generation What Europe,'" said EBU Media Director Jean Philip De Tender in a statement. "This unique project will not only give us a snapshot of how Europe's young people think in 2016 but also provide Members with innovative content and an understanding of their young audiences."
Take a look at some of the freeze frame from the study: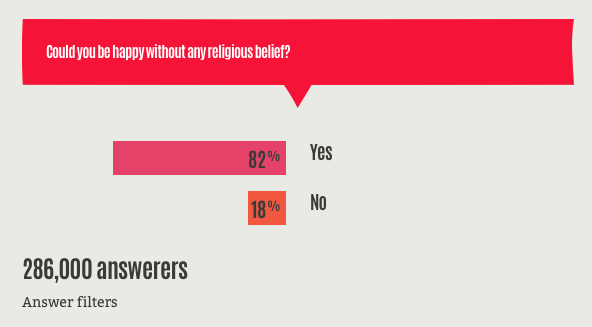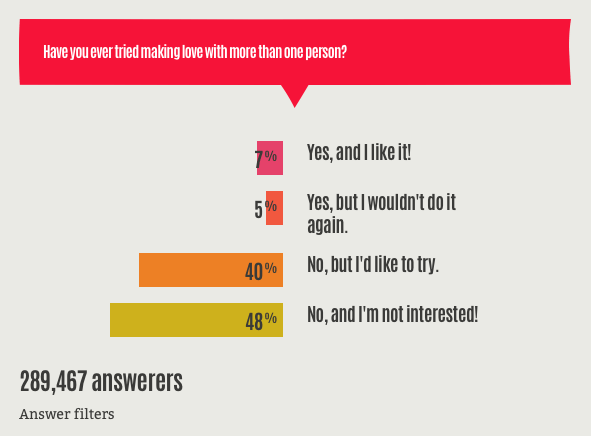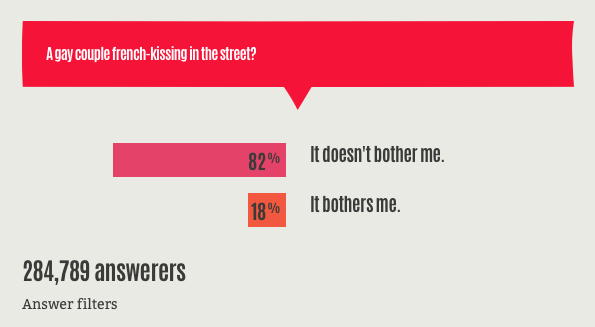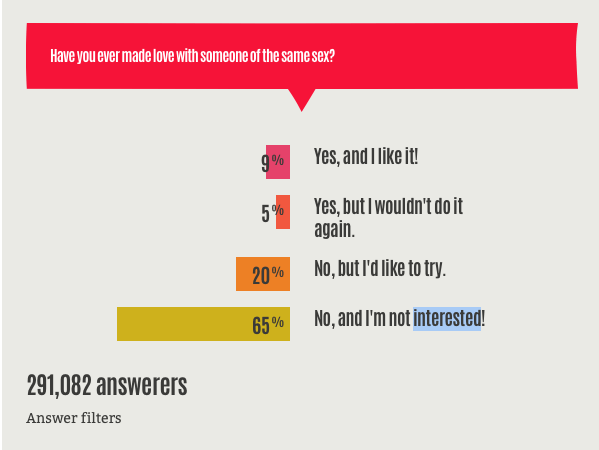 David Artavia is an actor and writer from New York City. He loves living vicariously through his friends. Follow him on Twitter and Like his Facebook page.