That's right; the boy who lived is bi.
In recent weeks, JK Rowling made several huge announcements; she confirmed a spin-off book series in the works and Harry Potter is bisexual.
In the upcoming series, Harry Potter will come out as bisexual and have an affair with Ron Weasley. The upcoming trilogy is reportedly set 19 years after the adventures of Harry Potter and the Deathly Hallows.
In the first installment of the series, titled Harry Potter and the Enchanted Tryst, the eponymous character will have an "intimate experience" with his best friend. The first part of the series is set for publication on February 30, 2021.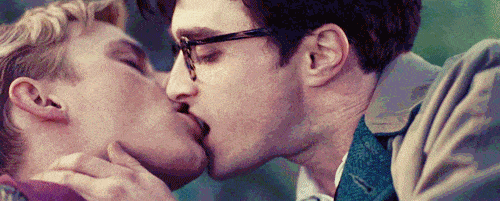 News of the bisexual plot twist follows recent backlash to Rowling's declaration that Dumbledore is gay. The 53-year-old author announced that the headmaster had a "sexual relationship" with Gellert Grindelwald.
Related | J.K. Rowling Opens Up About Dumbledore and Grindelwald
A spokesperson for the ninth-best-selling fiction author of all time told PinkNews, "JK Rowling is really excited to explore Harry Potter's sexuality in this new series. It's a new chapter for the wizard, who still has a lot to learn, even after leaving Hogwarts."
When asked why Rowling never discussed Harry's bisexuality in the original series, the spokesperson stated she had planned to address it in one of the later books but was warned not to.
"At the time, there was a lot of resistance to the idea of an openly queer character in a mainstream children's book. But times have changed, and JK Rowling is keen to reflect that in her work."
In addition to the spin-off series, Rowling is reportedly working on a Netflix series to bring the new books for the streaming platform.
PinkNews broke this story on April 1, 2019. Happy April Fools' Day.