This week's episode of the Fox anthology series Accused will center around a drag queen named Robyn.
Based on the award-winning BBC series, each episode of Accused starts with the defendant on trial. In that moment, viewers and the courtroom know nothing about the crime or the victim. Then, through flashbacks from the accused's point of view, everything becomes more apparent.
Each episode carries out a new, topical story and brings in an entirely new cast and director with a close connection to the material. To bring to life "Robyn's Story," Fox enlisted the help of Tony and Emmy winner Billy Porter.
Related | See the Rise of Queen Charlotte in Netflix's New Teaser Trailer
Billy Porter Casts J. Harrison Ghee
The episode follows Kevin, a timid teacher who comes to life at night when he takes the stage as the fierce queen Robyn. But everything takes a turn when Robyn falls fast for a closeted queer man she meets outside the club.
Porter said he immediately knew who he wanted to play the captivating and charismatic Robyn, Broadway star and drag performer J. Harrison Ghee.
"Robyn is this out-of-this-world drag performer who rocks people's worlds and will rob you blind," Ghee told Gayety in an exclusive interview. "But outside of Robyn, Kevin is this down-to-earth kind of just chill, relaxed, introvert, if you will, of a human. And Robyn is the fabulous, most extreme version of Kevin, and that's when Kevin gets to be free and fabulous and all the things that he dreams of being."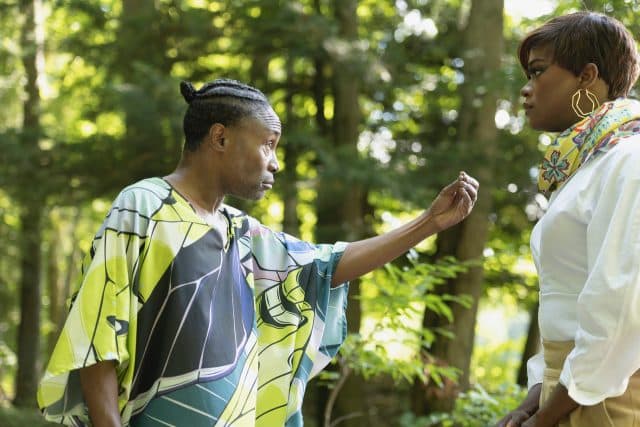 The Power of Drag
Ghee, who uses they/them pronouns, started dabbling in entertainment when they were a junior in high school. It was not until after they attended the American Musical And Dramatic Academy in New York City that they began performing in drag.
"Drag is a tool of freedom for me," Ghee said. "Drag is an honoring of all the feminine energy in my life that has supported me, that has seen me, that has loved me, that has cheerleaded me, that has coached me along the way. And again, it expands me and it frees me to be the fullest human I can be."
Stepping into the shoes of Robyn was relatively easy for Ghee because of the many parallels between their stories. In fact, Ghee said one factor they look for in upcoming projects before accepting the role is "truth." In Robyn's case, the role is all about "not shying away from love and the full version of the human I am."
Ghee said it adds another layer to their performances because they are not hiding behind a character.
"It's like, okay, great. I have to go to that place and be willing to share a part of myself and be vulnerable in that way and hopefully allow the audiences to feel that vulnerability and that truth in the performance."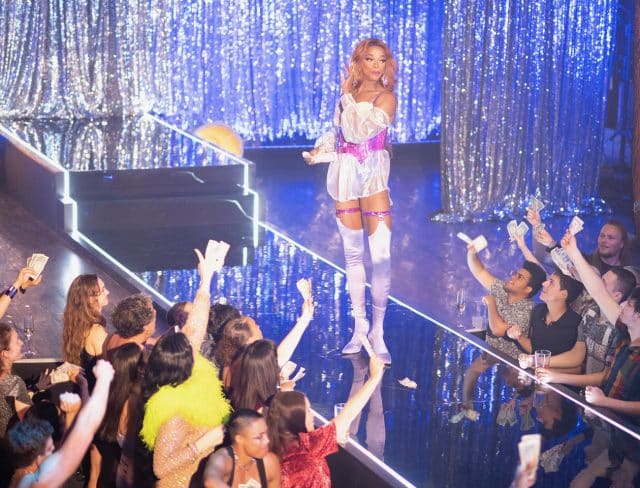 The Road to Robyn
Ghee is currently in New York performing as Daphne in Some Like it Hot. They have also taken the stage in as the powerful drag queen created by Porter, Lola in Kinky Boots.
"So we've known each other for years. But the opportunity to get to work together in this way was so special. And again, to have that support and that love of coming on set and Billy every day, not only just with me, but everyone on set, checking in to make sure that we had what we needed to do the work necessary."
"Robyn's Story" features stunning drag performances and a whirlwind queer romance between Ghee and their costar Chris Coy. Beyond that, it dives into the impact of toxic masculinity and queer shame.
"We need to shine a light in these dark corners that have been so taboo and so hidden and speak the truth and expand on the human experience and really get to the heart of the matter," Ghee said of the story's purpose. "We all need to walk in our truth and not have shame in our lives for who we love, why we love, where we love, and to allow love to win."
Related | Emma Mackey Won't Be in Season 5 of 'Sex Education'
"Robyn's Story" airs on February 21 on Fox.
Watch our interview with J. Harrison Ghee here.