Harry Styles brings his world tour to a close saying everyone "is a little bit gay."
On the final night of his headline world tour, former One Direction member Harry Styles has acknowledged that he is "a little bit gay." Styles kicked off his solo tour in September 2017 in celebration of his self-titled debut album.
As he brought his 89-date international adventure to a close, a gay fan declared his love for the "Sign of the Times" singer. The fan held up a sign that read "I'm gay and I love you," at The Forum in Inglewood, California.
Styles, 24, responded: "I love you as well. Thank you for coming. I mean, we're all a little bit gay, aren't we?" His 17,500 strong crowd exploded into screams as the X Factor finalist made the statement.
Related | Harry Styles Waves 'Make America Gay Again' Flag at Concert
Styles is rumored to be dating London chef and Naked Diet author Tess Ward, and he has been linked to Caroline Flack to Kendall Jenner. His announcement doesn't come as a huge surprise; Styles has teetered on the edge of coming out for much of his career. He has always been a massive supporter of the LGBTQ community.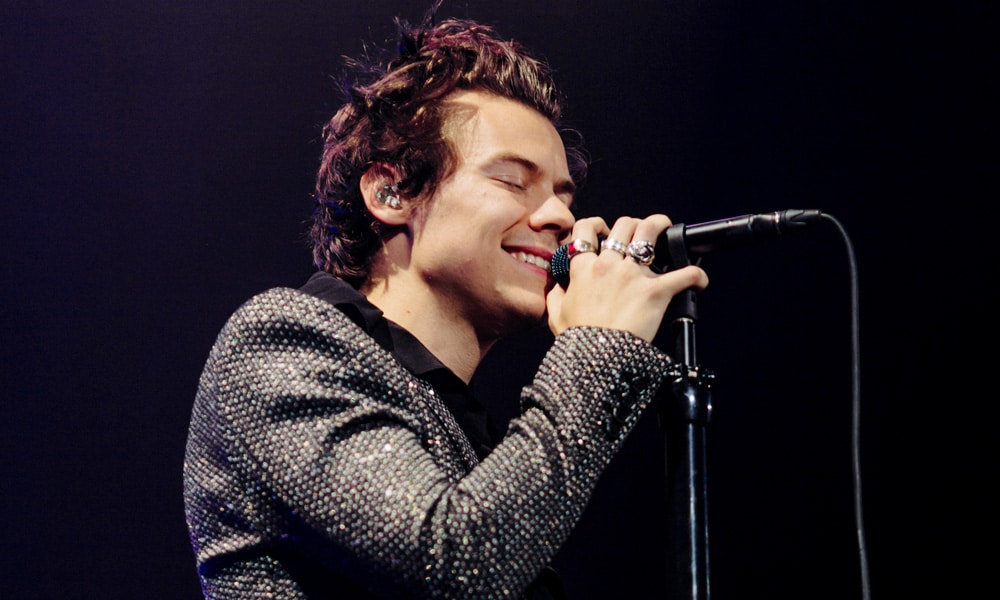 Styles, whose life is the focus of an upcoming sitcom, regularly flies the rainbow flag during concerts. Earlier this week, Styles also helped a fan come out to her mother during his show at San Jose's SAP Center.
According to social media reports, the heartthrob paused near a fan named Grace whose sign read, "I'm gonna come out to my parents because of you." Styles leaned in, asked the fan's mother for her name, and then said, "Tina, she's gay."
https://t.co/gfBKNFsX1l pic.twitter.com/ShqwI5b1uf

— OrIsItMedia (@OrIsItMedia) July 12, 2018
Rumors around Styles' sexuality swirled again when he debuted his song "Medicine" on tour. The lyrics of the song read: "The boys and the girls are in, I mess around with him, and I'm ok with it."
Apparently, Styles does "mess around with him," and we're ok with it.