The first Halloween trailer is here, and it's horrifying.
It's been forty years since Halloween terrified audiences for the first time. Yesterday, Blumhouse posted a short teaser to social media unveiling the first footage from the new film. Along with the clip, the studio announced that today they would release the trailer, and Halloween fans are ready.
Moments after Blumhouse released their clip, Jamie Lee Curtis posted a one-minute scene to her Facebook Page. The scene shows her character, Laurie Strode, shooting at mannequins in her yard, which is full of "no trespassing" signs and cameras. She sets a frightening tone by singing a love song that says, "I wish I had you all alone, just the two of us."
Wishes do come true…HalloweenMovie #halloweenmovie

Posted by Jamie Lee Curtis on Thursday, June 7, 2018
Produced by horror genius Jason Blum (Get Out, Split, The Purge, Paranormal Activity), the new Halloween brings back Laurie Strode and Michael Myers, but there's a modern spin on the story. The sequel picks up forty years after the first Halloween (1978), and it ignores all of the subsequent films. "Someone has to bring a modern audience into a 40-year old movie," Curtis told USA Today.
Related | Lady Gaga Is Unrecognizable in First A Star Is Born Trailer
The upcoming movie opens with a British film crew visiting to the United States to produce a documentary about Myers' night of terror. Their project becomes a lot more exciting when Myers escapes imprisonment, recovers his iconic mask and seeks vengeance on Strode and anyone who gets in his way.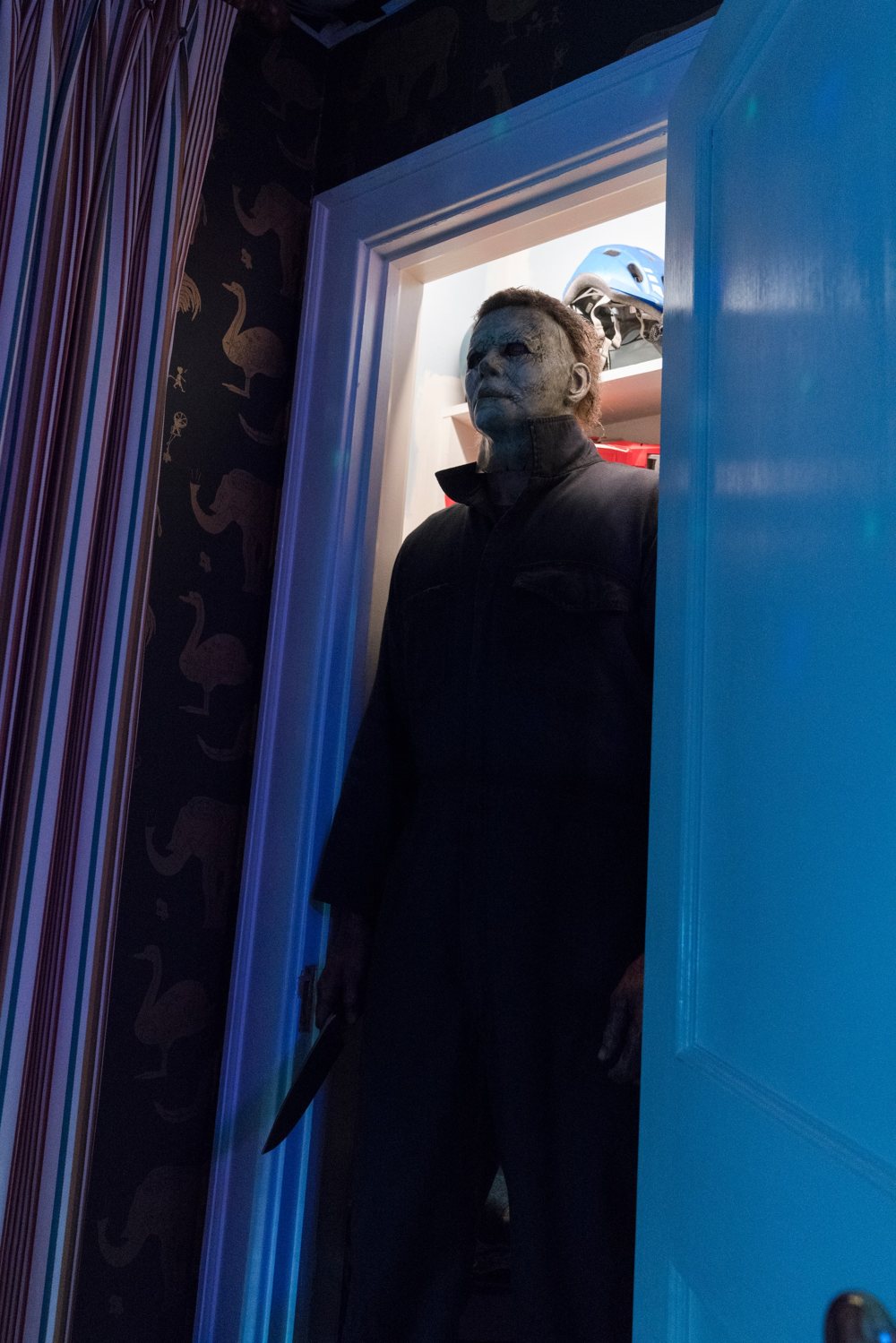 In the original film, Strode "was running for her life," says Curtis. "In this case, she is well-matched, she is prepared, she is focused. She will be the one people are standing behind when that moment comes because she's the one that's ready."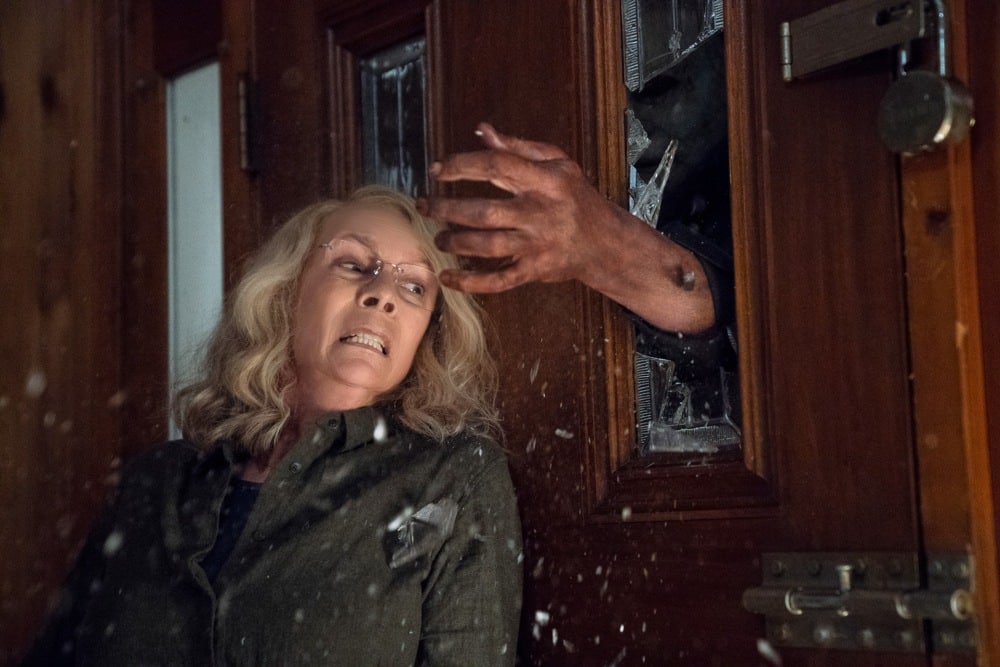 Alongside Curtis as Laurie Strode, Judy Greer plays her daughter, Karen Strode, and Andi Matichak portrays her granddaughter, Allyson. Halloween also marks the return of Nick Castle as "The Shape" with stuntman James Jude Courtney helping bring Myers to life again.
Master of horror John Carpenter executive produces and serves as creative consultant on the film, joining forces with cinema's current leading producer of horror, Blum.
Inspired by Carpenter's classic, filmmakers David Gordon Green and Danny McBride crafted a story that carves a new path from the events in the landmark 1978 film, and Green also directs.
Halloween opens October 19. Watch the first full trailer below.
This October, Michael Myers returns. Watch the #HalloweenMovie trailer now.

Posted by Halloween Movie on Friday, June 8, 2018