Magnus Riise is shaking up the music industry at a magnitude of at least 7.0. 
"Earthquake" is a heart-wrenchingly beautiful new music video from indie artist Magnus Riise. Featuring Barrett Foa (NCIS: LA) and directed by choreographer Monika Felice Smith, this visually stunning production plunges deep into a passionate yet tumultuous queer relationship, complete with underwater sequences and mesmerizing choreography.
The Making of "Earthquake"
The video begins with the facade of a seemingly perfect gay couple, but it quickly delves into the intoxicating push-and-pull dynamics that hide beneath the surface. Smith, renowned for her choreography on Panic! At The Disco's "Middle of A Breakup," brought this compelling concept to life, pushing the boundaries of creativity by capturing moments underwater.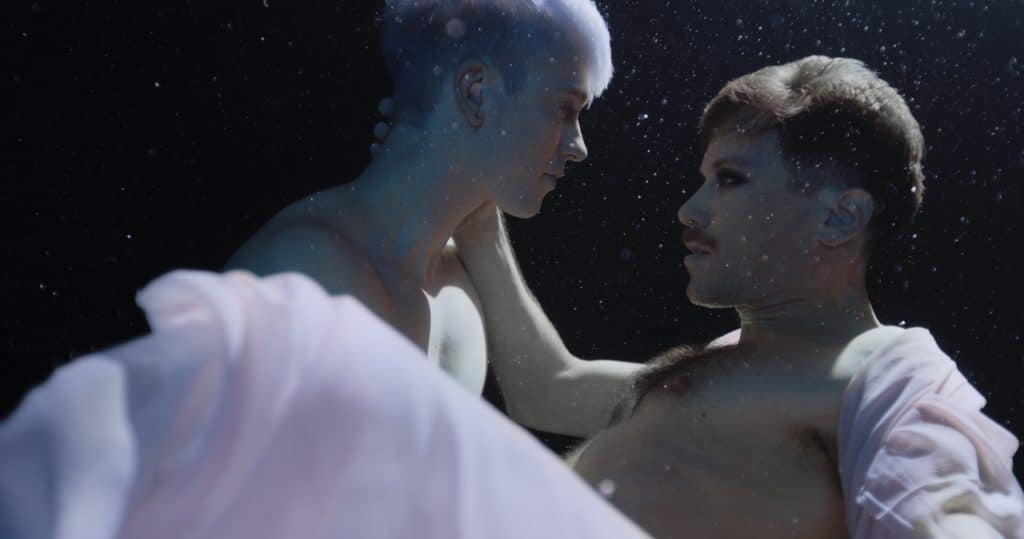 "I had never worked with bodies or cameras underwater until this video came along," Smith said. "It was a beautiful challenge and one that makes me so happy to say that we've accomplished so successfully."
The making of this video was no easy feat, with Riise and Foa spending over eight hours underwater during the multi-day shoot. Foa admitted he was initially hesitant but later synced up perfectly with Riise and the project's chemistry.
"I'd never met Magnus before we shot, but when I got to set, I was relieved to find that we clicked, and our chemistry reads on screen," he explained. "After a whirlwind of underwater shooting (and more eye drops than I can remember), I think we ended up with something really striking and special. Plus, the song's a bop."
Honestly, I can't stop hitting replay on the video. From its mesmerizing chorus to the increasingly haunting underwater visuals, it's nearly impossible to look away.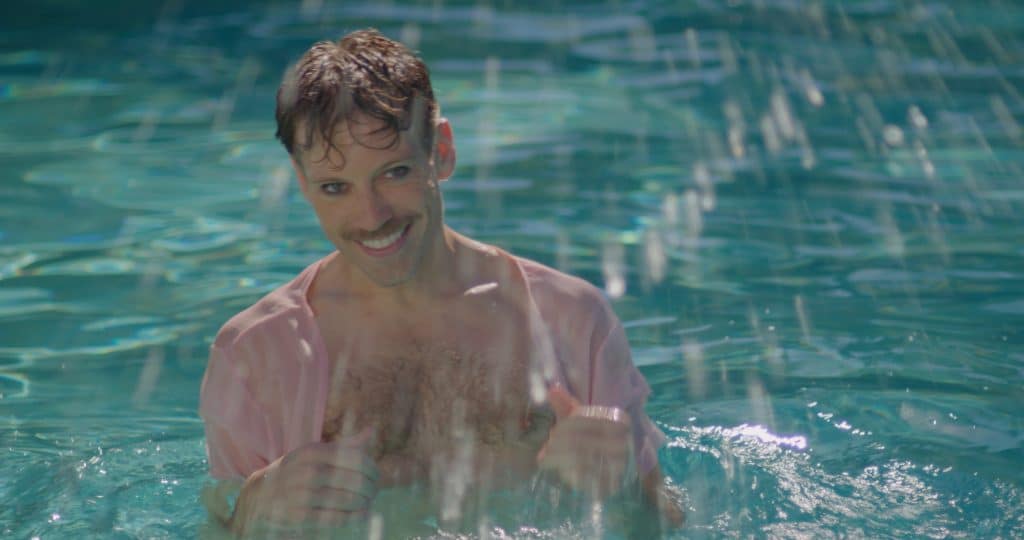 Who is Magnus Riise
Magnus Riise, born in Ilseng, Norway, started his career in acting at just eight years old. After studying music and theater in London, he relocated to NYC. He's appeared in US and European films and TV shows, notably in the award-winning pilot Truth Slash Fiction. Now, he's embarking on his solo music career with the debut EP Until Tomorrow, addressing mental health, sexuality, and self-acceptance. He has also set out to tour his music, and will play in New York City next month.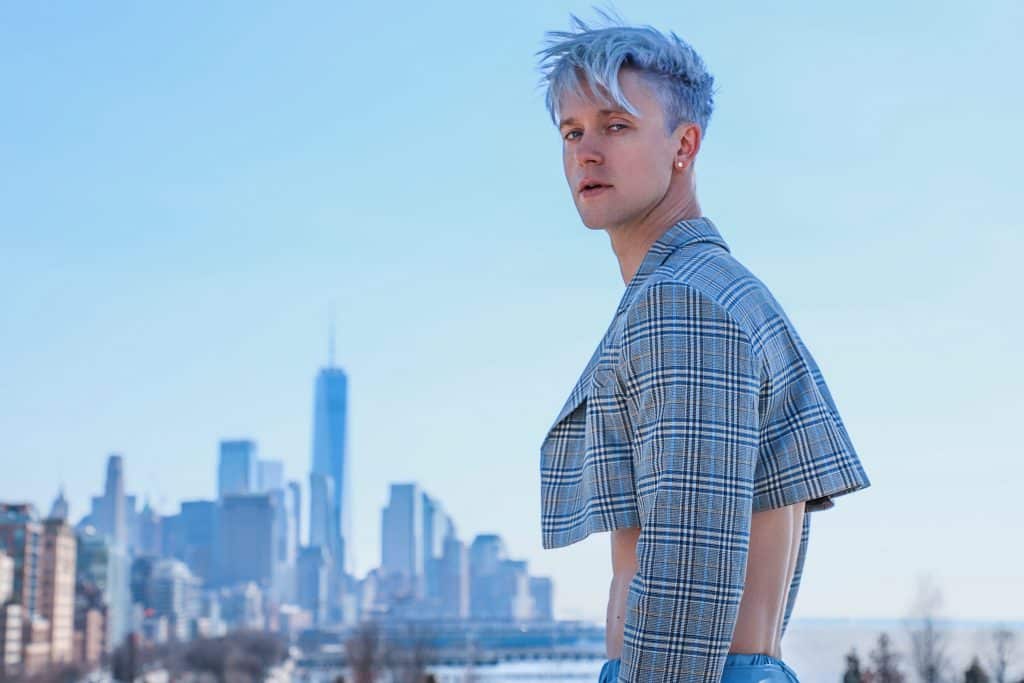 Overcoming Toxicity
The video reflects a deeply personal journey, as the Norwegian singer collaborated with award-winning songwriters Tim Rosser and Charlie Sohne. With lyrics like, "You're an earthquake/I know my heart could break/But I can't help but hope for more," the song reminds us of the struggle to let go of toxic relationships.
"It took way too many painful experiences to realize that intoxicating and toxic go hand in hand. Too many times going back to the same wrong people. I think as queer people have become more accepted, it's left us more and more susceptible to the allure of relationships that check all the boxes of what we're supposed to want– but really don't have what we need. Earthquake is about the vicious circle of not being able to let go of people you know are not right for you, nor are you for them. But it's also about the importance of finding some way to move on: A reminder that we all deserve the kind of truly unique and individualized love that previous generations fought so hard for us to have the right to pursue."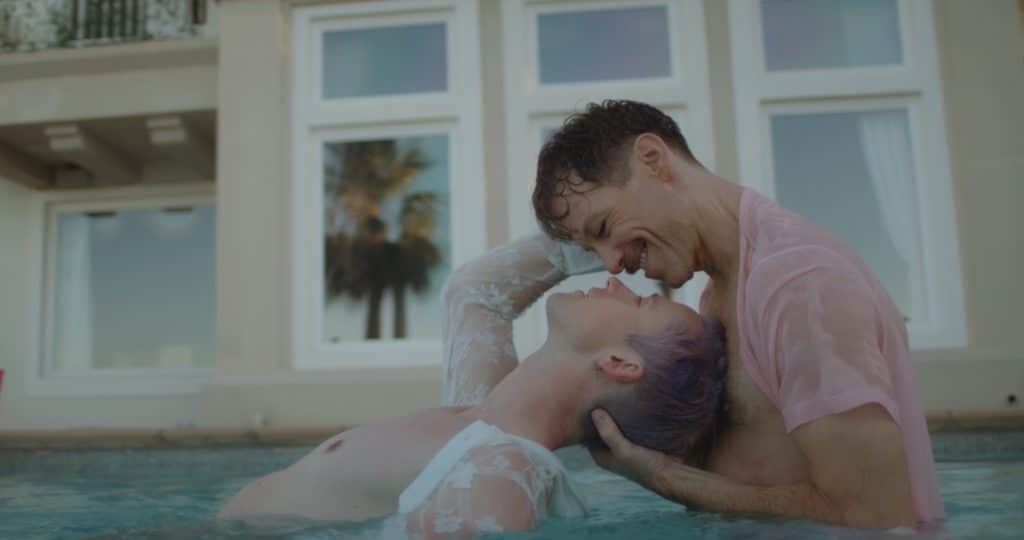 More From Magnus
"Earthquake" is a standout track from Riise's debut visual EP, Until Tomorrow, which also features electrifying songs like "From the Ground Up" and "Until Tomorrow." Each single has its own captivating music video, unapologetically celebrating queer intimacy.
You can now watch the "Earthquake" music video on YouTube and stream the track on all music platforms. 
More Stories: