Warning: This adorable gay short film will probably make you cry.
In April, Danny DeVito and David Margulies captivated audiences at the Tribeca Film Festival with the short film Curmudgeons. The film explores a memorable moment in the lives of two potty-mouthed, but lovable seniors, Ralphie (Margulies) and Jackie (DeVito), who fall in love — a little late in life.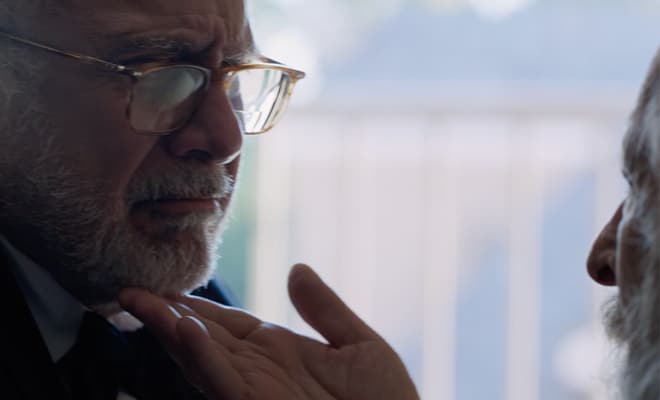 The film takes place after Jackie had an accident, which forced them both into a life of relative solitude in assisted-living facilities. One day, Ralphie's granddaughter (Lucy DeVito) visits him and ultimately surprises him Jackie and does something unexpected, adorable and heart-warming.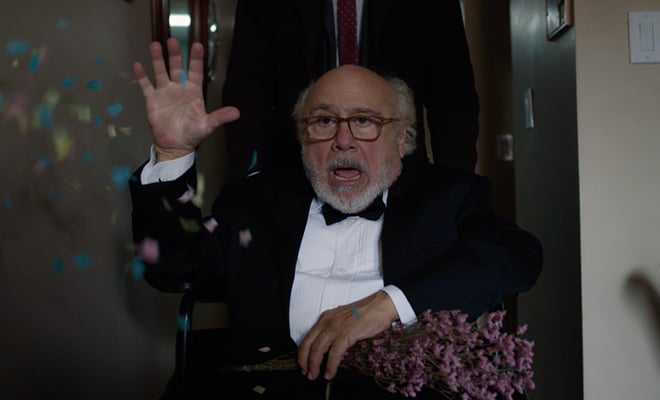 Curmudgeons is directed by DeVito and based on the eponymous play, written by Joshua Conkel. After seeing the off-Broadway production four years ago, the DeVitos (Lucy, Danny and his son Jake) agreed to make it into a movie.
DeVito told Deadline, "There was a different sensibility to the play when we saw it. It took on another life given the situation that David was in."
Recently, Vimeo selected Curmudgeons as its first official Staff Pick Premiere, and they spoke with DeVito about his experience filming. When asked about choosing Margulies as his love, DeVito said, "David and I [were] very close — if you know what I mean — for a very long time. The first time we worked together was 1968 or '69. We [did] off-Broadway together, he directed me in a couple plays in New York, and he was a dear friend. So I obviously pushed myself into a role too; I had to give myself a part. We had a good time doing it. We did love each other. Really genuinely."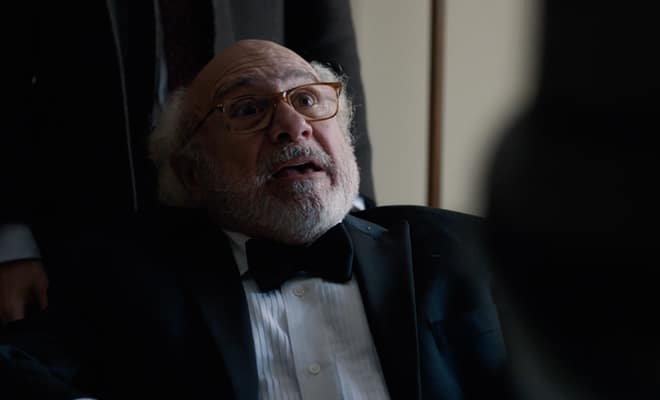 Sadly, Curmudgeons is also Margulies final performance, as he passed away soon after filming finished, but he was able to screen a rough cut,
DeVito continued, "He did see the movie. When I was finished with the film, I had it on my computer, and I brought it up to David in Manhattan. He was very, very ill. He was struggling — fighting for his life basically — and he got to see it. It was a great experience. It was just about finished, it didn't have the music in it yet, but everything else was there. He passed away shortly after in January."
Grab some tissues and watch Curmudgeons below.