This week's book picks are dedicated to anyone who has ever googled: Am I gay?
We've all been there. That moment when we realized we were…different. Perhaps it was memorizing the choreography to "Oops!…I Did It Again" or watching The Mummy three times in a row to stare at every. single. character. (I see you, bisexuals.) Personally, my moment hit me during that iconic scene in But I'm a Cheerleader when Natasha Lyonne realizes that not everyone looks at women the way she does, yelling, "I'm a homosexual!" I laughed and laughed and then thought… Oh.
In other words, the Baby Queer moment. That wonderful, jarring, and sometimes scary moment of awakening when your identity begins to make sense. And as uncertain as those realizations can often feel, they're only the beginning of a bright, beautiful, and queer journey. Just ask any of the characters in the books below.
Heartstopper
by Alice Oseman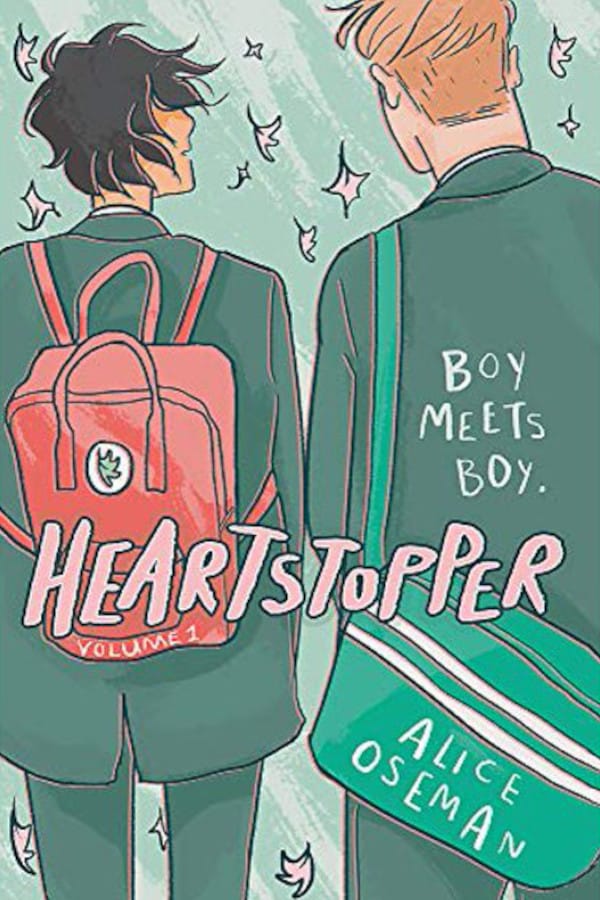 This YA graphic novel series achieved international acclaim for a reason (that reason being, it's perfect and precious). When fifteen-year-old Charlie — the only out guy at his all-boys school — is seated next to rugby star Nick, he never expects to be friends, let alone more. After all, Nick is straight, and Charlie knows better than to trust the guys at his school. But as for Nick, well…he can't stop thinking about Charlie. Complete with first kisses, gay panic, and sweetly drawn smiles, Heartstopper is truly a salve for the soul.
You Should See Me in a Crown
by Leah Johnson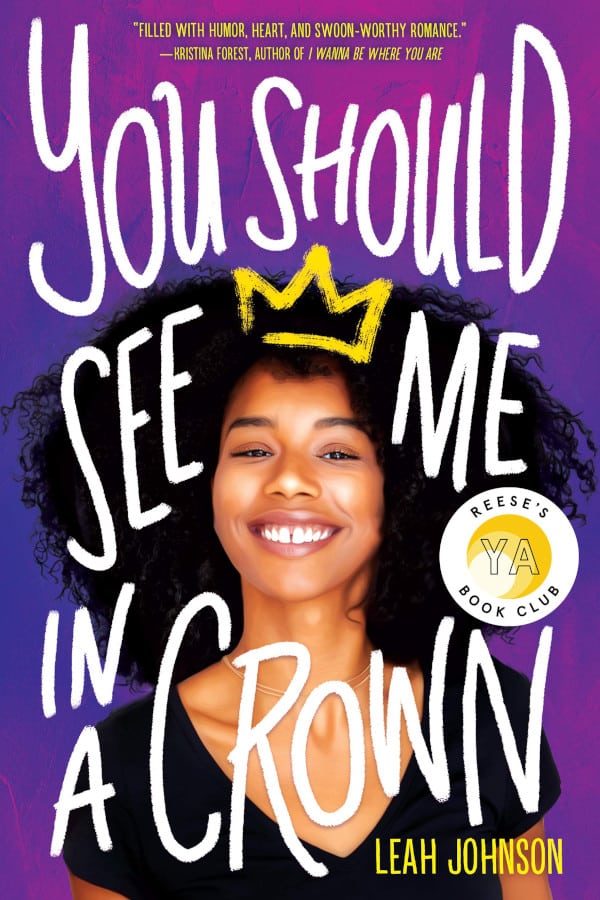 Leah Johnson works royal wonders in this bestselling YA debut. Liz Lighty is hellbent on escaping her midwestern town and attending the uber-elite Pennington College. When her financial aid combusts, Liz has to consider a dreaded, different option: her high school's scholarship program for prom king and queen. Liz hates the spotlight, and the only bearable part is hanging with her competition: the smart new girl, Mack. With Liz's heart and future hanging in the balance, what does it truly mean to win?
Felix Ever After
by Kacen Callender
Deep down, Felix Love knows he deserves love and acceptance. But knowing and believing are two different things, especially when you fear being one marginalization too many: Black, queer, and transgender. But when an anonymous account begins posting transphobic garbage about Felix online, his journey of revenge takes him on an unexpected route — one of romance, self-discovery, and acceptance. This layered coming-of-age tale proves that the most important love we'll ever have is for ourselves.
Astrid Parker Doesn't Fail
by Ashley Herring Blake
What's stronger than the pressure of compulsory heterosexuality? The allure of a butch carpenter in red lipstick and Carhartt. When Astrid Parker is asked to design the interior of a historic inn for TV, she knows that it's her big break. Fresh off a failed engagement with her business in trouble, Astrid can't afford anything less than perfection. But the lead carpenter, Jordan Everwood, has other ideas for the inn's design and, perhaps, for Astrid herself. This sapphic sequel to the bestselling romance novel Delilah Green Doesn't Care reminds us that perfection can look a whole lot like following your heart.
Carry On
by Rainbow Rowell
This series has it all: spells, enemies-to-lovers, angst, and sword-swinging himbos. It is the cleverer, queerer version of that magical series by She-Who-Must-Not-Be-Named. Simon Snow is the chosen one. Everyone knows it, including his worst enemy and roommate, Baz (who Simon just knows is a vampire). But with enemies on all sides and danger growing nearer, the unthinkable might have to happen. They might just have to trust each other.
Juliet Takes a Breath
by Gabby Rivera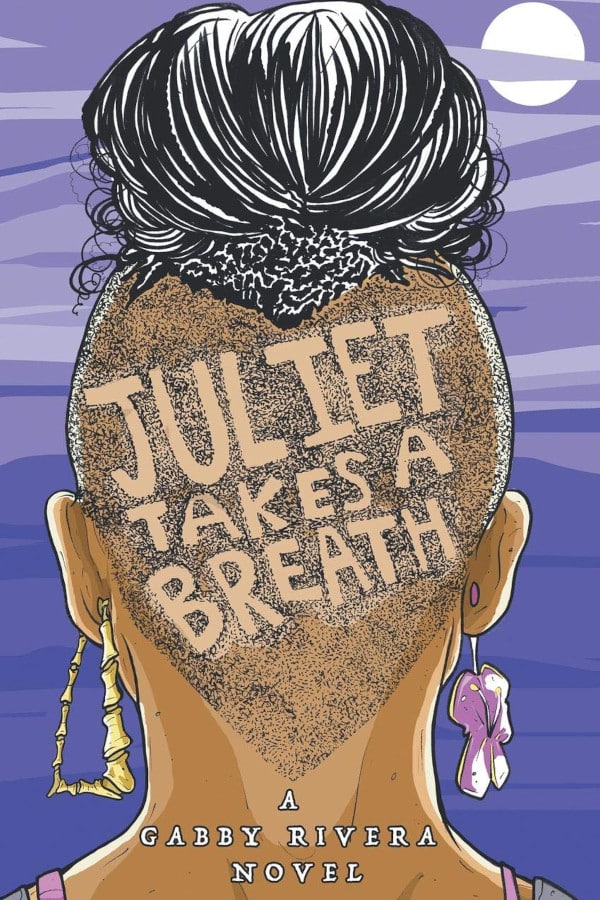 Juliet Milagros Palante is a self-proclaimed "baby dyke" journeying from the Bronx to Portland, Oregon, after coming out to her conservative Puerto Rican family. To say it did not go well is an understatement. But Juliet is positive that interning for queer, feminist icon Harlowe Brisbane will fix all of her problems. Nevermind the fact that Harlowe is white, not from the Bronx, and not here to solve Juliet's identity crisis. That definitely shouldn't stop this from being a magical summer…right? Funny, self-aware, and thought-provoking, Gabby Rivera's YA bestseller is an unforgettable addition to the coming-of-age canon.
Charm Offensive
by Alison Cochrun
This fun, steamy, and globe-trotting adult romance spotlights self-acceptance, mental health, and the nuances of attraction. Dev Deshpande, a producer on the Bachelor-style hit show Ever After, believes in real-life fairytales. Charlie Winshaw, the awkward but beautiful tech genius and this season's 'prince,' decidedly does not. With the season and Dev's beloved job on the line, he's determined to make Charlie believe in love. Whether that love is with one of the thirty women in the cast swooning over Charlie is another story…
I Wish You All the Best
by Mason Deaver
The sad truth is that sometimes our loved ones don't respond to our queerness with the kindness we deserve. This is certainly true for Ben De Backer when their parents kick them out after coming out as nonbinary. But what seems like the end of the road for Ben might in fact be a better, brighter beginning — especially when Nathan Allen, a charismatic and popular student, decides to befriend them. I Wish You All the Best is a stunning novel exploring how when we lose the things that hurt us, we make space in our lives for the things that don't.
No matter what chapter of life you're in, you are never too young or too old to discover your queerness. New beginnings are scary, but we promise that it's always worth it to be yourself. And remember: if you have to ask the internet if you're gay, you probably are. Welcome to the rainbow fam, baby queers! We're so happy you're here.
More Stories: