Transgender equality battle front line moves to Ohio.
LONDON, July 20 (Thomson Reuters Foundation) – The front line in the battle for transgender equality in the United States has moved to Ohio, where campaigners are leading a push for change, after Puerto Rico allowed people to alter their gender on birth certificates.
Ohio, Kansas and Tennessee are the only three U.S. states that do not allow people to determine their own gender following the policy shift this week in Puerto Rico, a U.S.-dependent territory.
"It's going to be a long fight," said Susan Becker, general counsel for the American Civil Liberties Union (ACLU), one of two campaign groups that have filed a lawsuit in Ohio seeking a change to self-determination.
"The current laws affect people applying for credit, housing, employment or financial aid," she told the Thomson Reuters Foundation on Thursday.
Related | Scarlett Johansson Quits Trans Role After LGBT Backlash
"There is a whole parade of trouble that transgendered people experience because of this non-conforming birth certificate that other people don't experience."
With trans rights under the spotlight in the United States, the ACLU and Lambda Legal filed a lawsuit against officials at the Ohio Department of Health in March on behalf of three trans women and one trans man.
Stacie Ray, 44, stated in documents filed at the Southern District court that her gender was questioned publicly after she presented her birth certificate during the orientation process for a new job because it labelled her male.
Subsequently, many of her co-workers "refused to speak to her" and labelled her "the freak of the company", according to the documents.
"After I had to show my birth certificate… a colleague threatened to beat me up and I felt I needed to leave for my own safety," said Ray in a statement when the lawsuit was filed.
A spokesman for the Ohio Department of Health said it did not comment on pending litigation.
According to the National Center for Transgender Equality, the previous US administration under Barack Obama "oversaw the most trans-friendly presidential administration in history".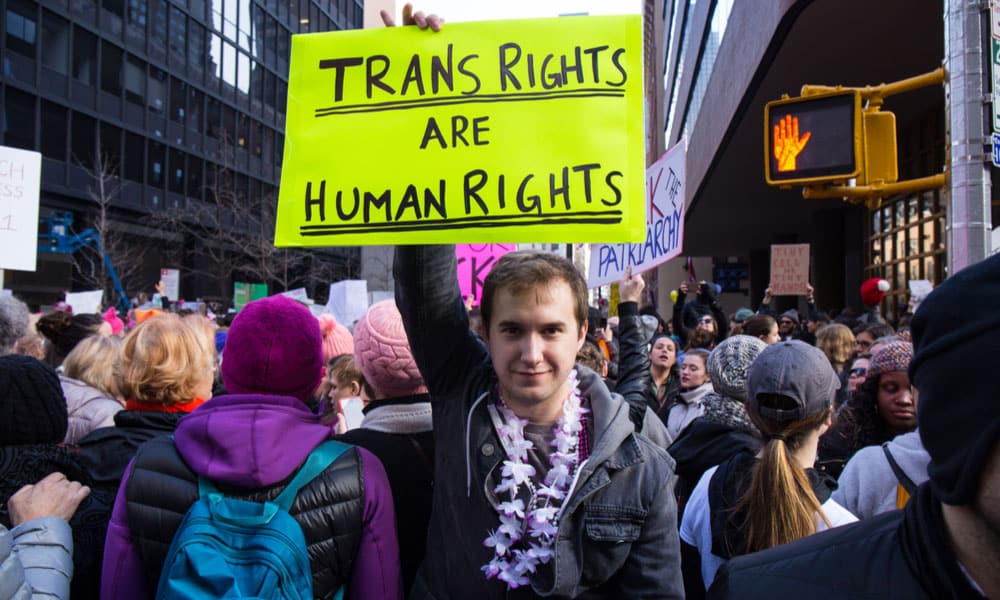 Yet since the election of Donald Trump as president in 2016, the mood at the top of the administration has shifted in the opposite direction. In July last year, Trump moved to exclude transgender people from serving in the military.
Lambda data state almost a third of the president's recent judicial nominees have anti-LGBT records.
Related | A Trans Soldier in the Ancient Roman Army?
"There is support among the public (in Ohio) for transgender rights," said Kara Ingelhart, law fellow at Lambda and one of the lawyers acting for the Ohio plaintiffs.
"But maybe there is a top-down culture led by the commander-in-chief who has taken affirmative steps to infringe on the rights of transgendered people."
Many countries around the world from South Africa to Iran currently reissue birth certificates to transgendered people. But the issue remains controversial.
According to Stonewall, a British lesbian, gay, bisexual and transgender (LGBT) rights group, Portugal and Pakistan moved this year to a system based on self-determination.
Reporting by Hugo Greenhalgh,  with editing by Claire Cozens.
(c) Copyright Thomson Reuters Foundation, Thomson Reuters 2018.
Photography courtesy Shutterstock.