NYC Pride 2023
Here we are, at the end of another Pride month and on the other side of NYC Pride. For four years we have seen the scales tip against LGBTQIA+ rights in the United States, with anti-LGBTQIA+ legislation growing in number every year. This year that number reached record highs. For a brief moment, some in the LGBTQIA+ community almost breathed a full sigh of relief. It seemed for a short time that perhaps the worst of the queerphobic legislation was behind us. It's clear now that this was at best wishful thinking and at worst a naive and false sense of security.
Related | Supreme Court Sides With Anti-Gay Website Designer
Be Gay and Organize
Despite this, if there is one thing the queer community does well, it's organizing. Whether it's to protest or to celebrate (and let's be honest, sometimes it's both) we never miss out on an opportunity to come together. The first Pride parade in NYC, Christopher Street Liberation Day, took place exactly one year after the Stonewall Uprising. Since that day Pride celebrations have been a symbol of resilience, acceptance, and unity within the LGBTQIA+ community. These electrifying events serve as a platform to honor the struggles faced by LGBTQ+ individuals while also celebrating their identities and achinéeevements.
Keep scrolling for photos of NYC Pride, taken by New York-based photographer Madison Swart, that capture queer resilience and joy.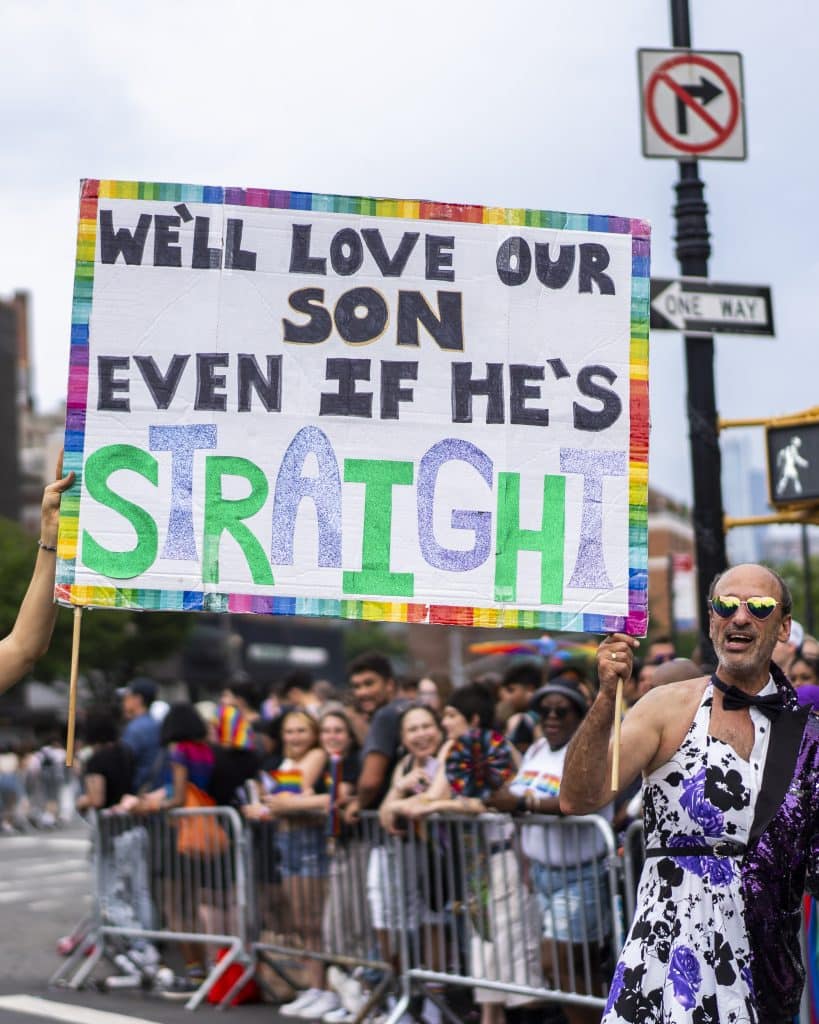 Related | 50 Photos Celebrating Pride and Kink at NOLA Pride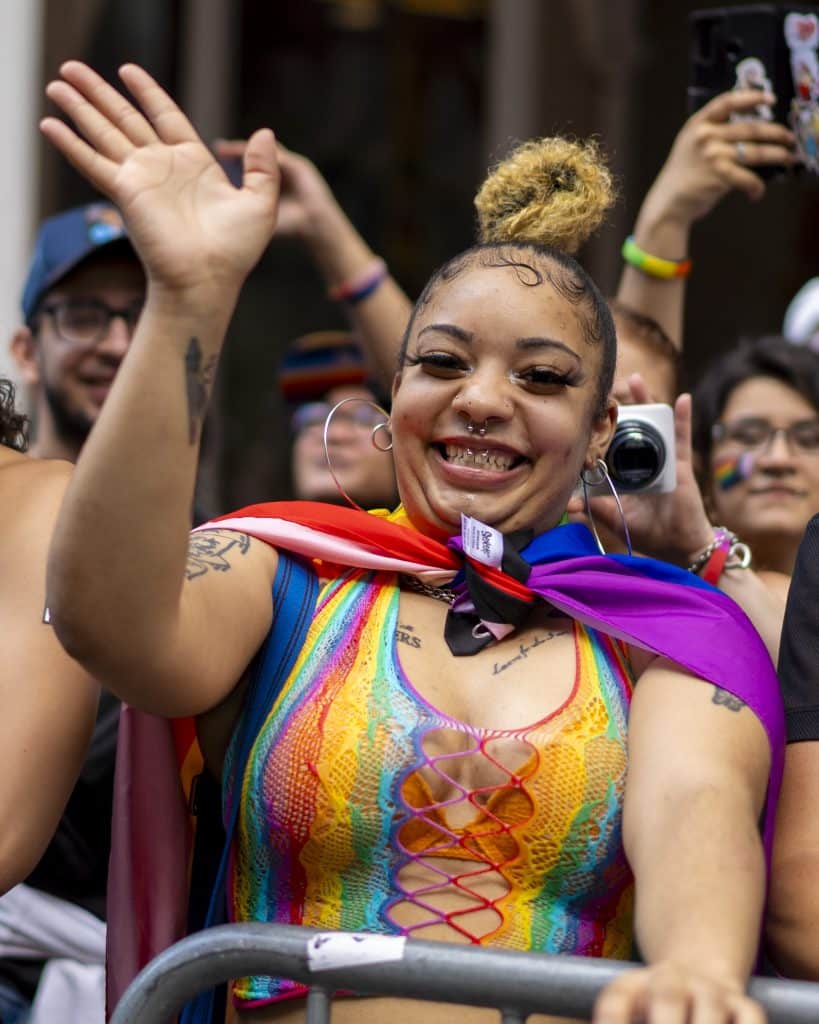 Joy and Resilience
At Pride, an atmosphere of celebration prevails, fostering an environment where queer and trans joy can shine brightly. Celebrating trans joy in the face of 355 active anti-trans laws this year alone is a powerful act. Pride celebrations, like NYC Pride, serve as a testament to the strength and resilience of the trans community. It also reminds us what it means to "celebrate" Pride in the first place. Years like this one, marked with hardship and tragedy as they are, ask us to make space for both joy and resilience. Together they create a passion for liberation. Without this, we are already shrinking ourselves back down to fit into the closets society built for us many years ago.
Make sure to follow Madison Swart for more queer joy and resilience and consider supporting their work on Ko-Fi.