When it started, gay, bisexual and curious men used Grindr primarily as a tool to find casual hookups. When my friends claimed they used Grindr to find dates, I thought they were kidding themselves. However, it turns our using apps like Grindr to find a date is commonplace but many guys are going about it the wrong way.
First of all, going on Grindr to find dates is like going into a butcher shop to find veggie patties. It's clear most users are looking for sex so you can pretend all you want that you're ONLY looking for dates. The fact that you're on Grindr says a lot about where you are and what you're looking for. But I'm not hating!
Grindr can bring a lot of good people into your life, but you cannot treat it like Tinder. One is not like the other – they have different rules with contradicting etiquettes and constructs of communication.
You're one face in the middle of countless headless torsos. If you're using Grindr for sex, more power to you. If you are using Grindr to find a date, use your noggin. Listen up to some of the basics: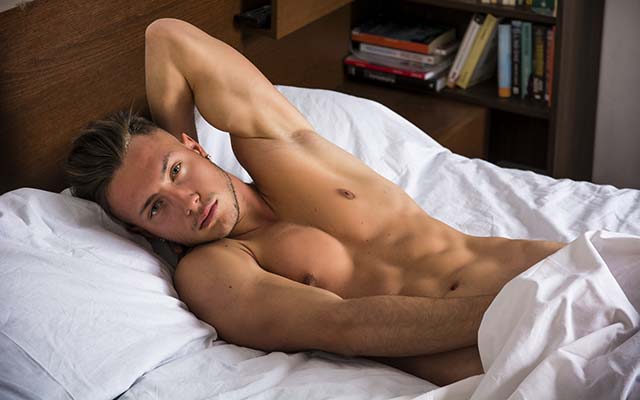 1. Hook him with a real profile pic.
By profile pic, I mean one with a face — a classy picture that can also appear on social media. The second we see a shirtless torso, it's going to be hard to take your flirting seriously because it's going to seem contradictory to the way you represent yourself (avoid photos of you with your hand down your pants).
This can easily work to your benefit. Think about it: If you're the guy with a regular pic showing an authentic and funny spirit amidst hundreds of shirtless bathroom selfies, you're going to stand out. So, lead with your face first. Trust me, you'll have the opportunity to send other kinds of pics later.
2. Be the type of man you're looking for. 
Be consistent in what you're portraying. If you send countless of pics of your hole spread open, then back peddle and say, "I'm only looking for dates," you're not playing hard to get; you're craving the "D."
Your profile and persona should reflect the type of interaction you want. If you want to hookup, then by all means be as raunchy as you want to be. But if you're looking for dates, BE the type of guy you want to date.
The way you get them is the way you lose them. Meaning, if you send dick pics right off the bat, he'll always wonder how wide your limits are when it comes to temptation. If you were that loose with him, it could be harder for him to trust you.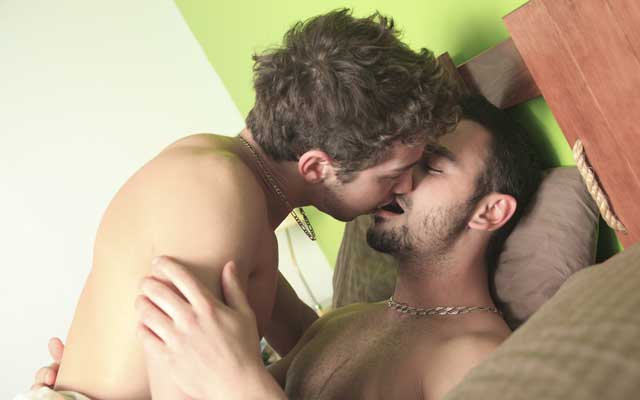 3. Don't be an easy lay.
We know you're probably horny and would probably have sex on a first date simply because you're on Grindr (just saying). But if you're an easy lay, you're moving from the "boyfriend" stack to the "hookup-buddy" stack.
For many gay men, sex can be the icebreaker — that's true. We do it quickly and waste no time, but if it's the first thing we do, we're limiting our potential to connect, which is the point of dating. Connect first.
4. Use proper grammar and punctuation.
Autocorrect has saved my life (not literally), but there are many incidences when I f*ck up. I'm a writer, not a grammarian — sue me.
However, grammar says a lot about your educational background. Thankfully autocorrect can fix spelling errors, but grammar is something that shows you value articulate conversation; that's a turn on.
Also, stop with the one-word responses: "Sup?" "Hey." If you think one-word messages constitute pick-up line prowess, you're off your rocker.
5. Smile!
What happened to the days of smiling selfies? It seems like no one smiles anymore because they're too busy making duck lips. It's the only window we have into your soul, and if you're making sexy faces in every pic, it's hard to take you seriously.
6. Stop stalking.
Repeatedly saying things like "Hey," "Yo," "Hi," "You there?" "Looking?" "Answer me!" are not attractive, especially if the recipient hasn't responded to your first message. It's ok if he doesn't answer you – don't get butt hurt. If a guy doesn't respond, move on. Better yet, block him so you won't have to deal with it anymore. Keep your sanity intact.