A penis pump is a device designed to help men treat erectile dysfunction or to manage the curvature of the penis associated with Peyronie's disease. It is a drug-free, injection-free treatment option, but before running out and buying one, men should properly understand how to use a penis pump.
Related | How to Do Prostate Massage (For Better Sex)
Although there are three main types of penis pumps — manual (air), battery-operated (electrical), and hydro (water) — they work in the same general way. That is, they consist of a plastic cylindrical tube that is placed over the penis, and a vacuum is created by engaging the pump. As the air pressure inside the tube decreases, the penile tissue begins to swell with blood and the penis becomes erect.
Buying a penis pump
Penis pumps are available both by prescription and over the counter. Discuss your purchase with your physician to ensure you get a model that suits your needs. Some penis pumps can be purchased through the internet and magazine ads, but they may not be safe or effective.
Here are a few other buying tips:
Buy a pump that has a vacuum limiter or a pressure gauge, which allows you to monitor the amount of pressure inside the tube.
Choose a pump that has a transparent tube so you can make sure your penis does not become irritated or discolored during the pumping process.
Select a penis pump with a tube that fits your penis. Take measurements of your penis when flaccid and erect and compare them with the size recommendations provided by the manufacturer.
Buy a pump for your needs. Some pumps are designed to be used in the shower or bath only, while others can be used only in dry conditions. Those for the bath are hydro pumps, and these manual pumps involve having water in the cylinder while you increase the pressure.
The choice between manual and battery-operated is a personal choice. If you have limited use of your hands, you may want a battery-operated model.
Related | How to Find the Perfect Prostate Massager
How to use a penis pump
Place the cylindrical tube over your penis.
Some men use a lubricant to avoid any possible irritation.
Turn on the pump or manually use the pump to create a vacuum inside the tube. If you are using a hydro pump, you will first make sure there is water in the cylinder.
Follow the manufacturer or your doctor's instructions on controlling the air pressure inside the tube. Don't allow the pressure to exceed 4.5 inches of mercury because you can damage your penis.
Use a dry penis pump for no more than 10 minutes, especially when you are a beginner (see "Caveats). At that time, release the pressure and allow blood to flow to the penis.
When operating a hydro pump, squeeze the handball or push the pump toward your pelvic bone several times to create a vacuum, wait a minute, and then pump again. Remove the cylinder and massage your penis. Repeat this cycle three to five time for no more than 15 minutes.
After removing the penis pump cylinder, you can use a penis ring (aka, cock ring) to help maintain your erection for intercourse. Never leave a penis ring on for more than 30 minutes.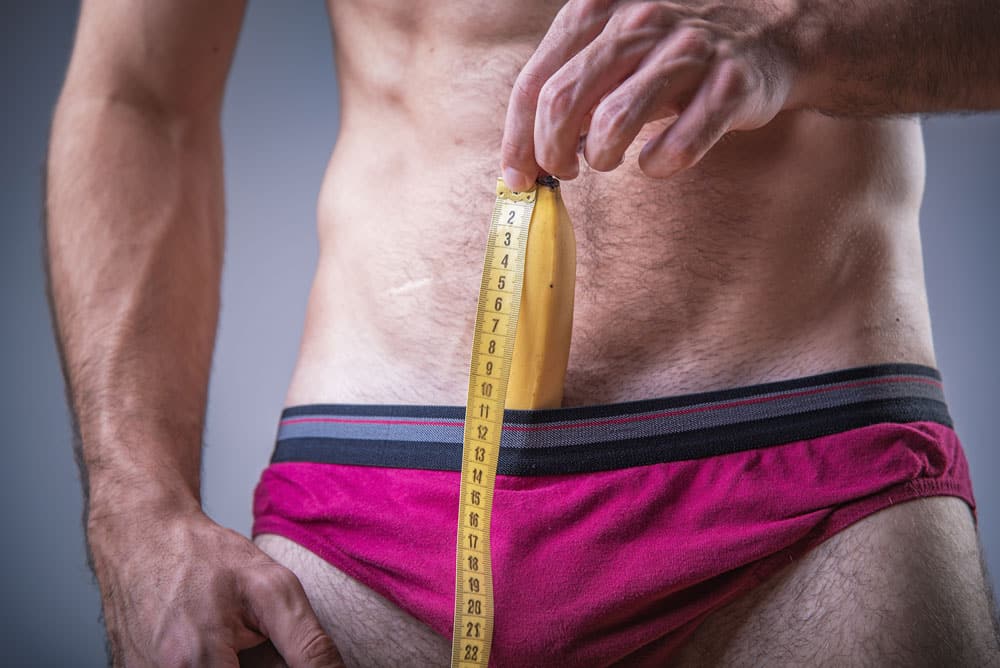 Caveats about using a penis pump
Begin slowly and don't over pump. Overzealous pumping can damage your penile tissue and won't result in any "bigger" or faster results.
Take breaks. With a dry pump, release the air pressure every 10 to 15 minutes, with each break lasting 3 to 5 minutes. During breaks, massage or stretch your penis to improve blood flow.
Beginners should use a penis pump two to three times a week and then gradually increase to once daily if desired.
Some men shave their pubic hair to help ensure a tighter seal on the cylinder against the body.
Massage your penis after each pumping session.
Read more in our Erectile Dysfunction Health Center.
This article was originally published on Prostate.net. Read the original article.