Photographer Lucas Murnaghan invites you below the surface to be part of his world.
Toronto-based photographer and orthopedic surgeon Lucas Murnaghan focuses his talents on capturing images that involve water and its surroundings. Early in his career, he concentrated on photographing surf and adventure-themed subjects. From that experience, he fell in love with capturing incredible moments from beneath the surface.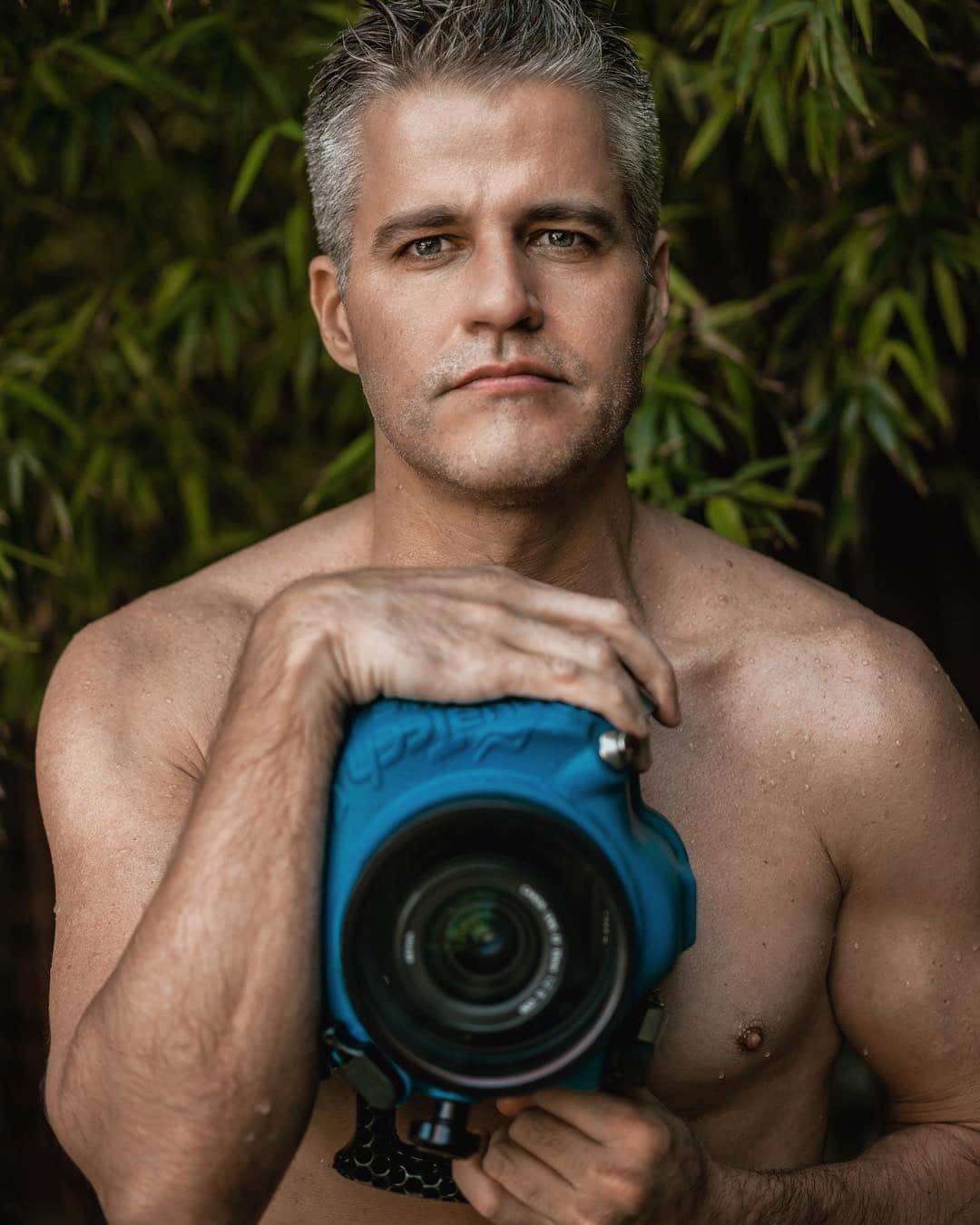 The 42-year-old silver fox has traveled to four continents, taking photos of some of the world's most magnificent locations. With support from surf brands, he was given opportunities to shoot coverage for major international competitions from beneath the waves. Since then, Murnaghan's work has been featured in major publications, and he has staged two successful gallery shows.
Related | 11 Stunning Photos of Israeli Model Yotam Shwartz
His passion for photography has evolved into fine art and editorial work in the marine realm. Murnaghan partners with various brands, subjects and locations to produce evocative pictures. As an accomplished triathlete and free diver, he works without additional SCUBA equipment. His technique allows him to build a connection with his subject and their environment. This intimate and natural approach provides better versatility in his photo shoots and an enhanced level of closeness to the finished product.
In an interview with Gay Cities, Murnaghan opened up about his underwater photography career. "I've always been a bit of a water baby and have loved taking pictures since I was a kid," he said. "A couple years ago, I found myself wanting to shoot more than my travel schedule (and budget) would allow, so I started to brainstorm other ways to use the skills that I had developed. Once I slipped beneath the surface, I realized that there was another world waiting for me to explore — I was hooked."
In his next great adventure, Murnaghan is preparing for his latest exhibit as part of the 10×10 Photography Project. The show opens at the Gladstone Hotel during Toronto Pride weekend during the opening reception. The 10×10 Photography Project is a yearly event and publication that honors queer Canadians in the arts. The exhibition features 100 LGBTQ Canadians in the arts shot by 10 queer Canadian photographers.
Murnaghan has deep roots in Toronto. He and his partner, Antonio, own a surf shop in the heart of Leslieville called Surf the Greats. Together they created a safe space for people from all walks of life to meet and share their enthusiasms for the water.
Related | 50 Photos of Wild Men and Their Feral Friends
Murnaghan offers a fresh take to a challenging art form and welcomes his audience below the surface, to encounter moments from an otherworldly perspective. If you're visiting Toronto Pride, remember to stop by the Gladstone Hotel to experience the 10×10 Photography Project.
For more from Murnaghan, follow him on Instagram and visit his official website.
Portrait of Lucas Murnaghan by Chee Sim.