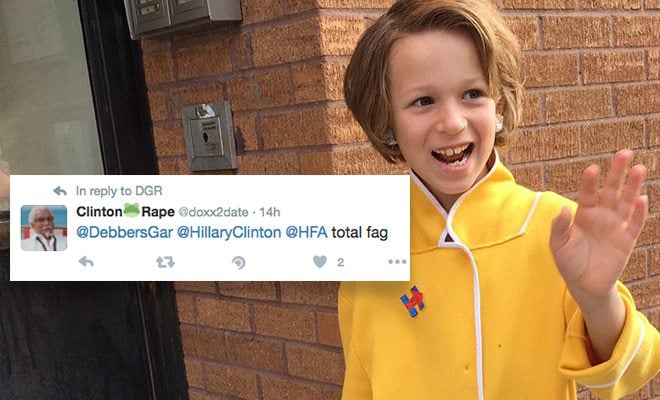 Twitter
Politics
Homophobes Attack 8-Year-Old Boy Dressed as Hillary Clinton
By
|
Twitter user @DebbersGar tweeted a photo of her son dressed as Hillary Clinton for Halloween, and a horde of homophobes promptly lashed out. The boy hit the streets of New York sporting a bright yellow pantsuit jacket, simple flats, clip-on earrings and a custom HC briefcase.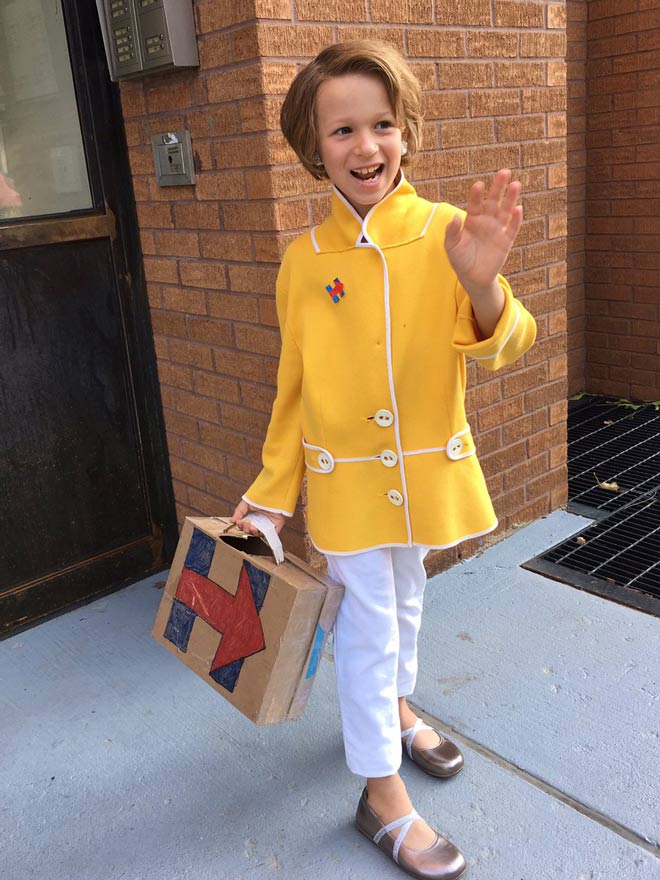 His mother stated that they initially suggested their daughter dress as Hillary, but when she declined their son ran with it. Her original tweet read, "Our 8 year-old son is with you @hillaryclinton today and everyday. #halloween2016 #notawig #imwithher #heswithher #wholefamswithher @HFA," and within minutes the trolls rolled in.
Related: 12-Year-Old Boy Takes on 11000 Anti-LGBT Protestors
Reactions to the costume were mixed, but several trolls attacked the entire family. @TravisBickle96 asserted that "dressing up a boy as a girl is stomach-churning. They continued, "Because they are a lesbian couple and they're indoctrinating him into becoming gay. Sick." Twitter user @doxx2date pulled no punches and called the child a "total fag."
Despite the negativity, many Twitter users defended the family. One person wrote, "Everything about this is wonderful. You're wonderful. Your son is wonderful."
Regardless of your political views, slinging homophobic slurs at a third-grader is pathetic and inexcusable. So far, his mom's aren't backing down. They recently tweeted, "We'll be back at it with the blow dryer tomorrow morning for Halloween."
Haters, back off.