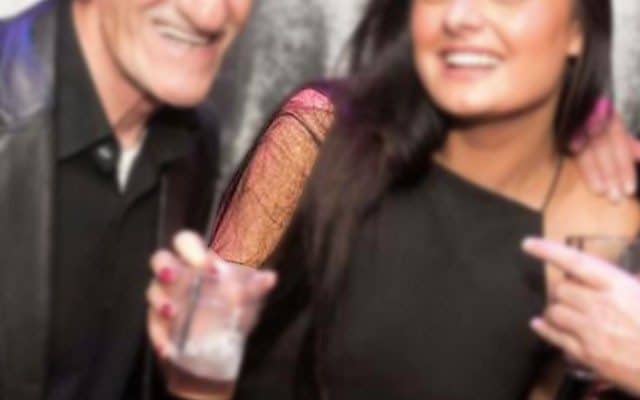 Photo: Solita Restaurants
Photos
Is That a Giant Schlong or an Optical Illusion?
By
|
Calm down. It's an optical illusion; that's her arm. But you have to admit, it looks a lot like a giant schlong resting peacefully on her upper arm. Solita Restaurants, a food guide in the U.K. tweeted a photo of a young woman posing happily between the Chuckle Brothers (couldn't tell you who they are).
When we first glanced at the photo, it looked like the woman was holding a glass with a ridiculously long dong sticking out. Upon closer inspection, you can clearly see it's just her arm.
H/T: Mashable