Prostate cancer is the third leading cause of cancer-related death in men in the United States. Moreover, next to skin cancer, prostate cancer is the most prevalent cancer among men. This year, an estimated 161,360 men in the United States will be diagnosed with prostate cancer. Experts estimate that nearly 27,000 men die annually from the complications of prostate cancer.
Although this type of cancer can affect anyone with a prostate, the risk of prostate cancer is 74 percent higher in black men than in non-Hispanic white men. While the number of deaths from prostate cancer continues to decline among all men, the mortality rate among black men is twice as high as any other group. While the statistics are terrifying, a recent study revealed a prevention technique that you'll probably enjoy.
Related | 9 Simple Reasons You Should Sleep Naked
Supposably, blowing your load also washes out toxins from your body and boosts the immunity of your prostate. Researchers at Harvard University discovered that ejaculating more than 21 times a month can reduce the risk of getting prostate cancer.
Researchers studied 32,000 men from 1992 to 2010 and noticed that participants who reported climaxing 21 times or more per month per during their 20s were 19 percent less likely to contract prostate cancer than those who ejaculated seven times or less per month.
At the beginning of the study, the participants answered an ejaculation frequency questionnaire, and then followed up in 2010. The study assessed the average monthly ejaculation frequency at three periods: age 20 – 29 years, age 40 – 49 years, and the year before questionnaire distribution.
Related | How to Have Safer Bareback Sex
Jennifer R. Rider, Sc.D., M.P.H., the principal author of the study, explained the results in a press release. She stated, "While our findings should be confirmed in studies that evaluate the potential biological mechanisms underlying the observed associations, the results of our study suggest that ejaculation and safe sexual activity throughout adulthood could be a beneficial strategy for reducing the risk of prostate cancer."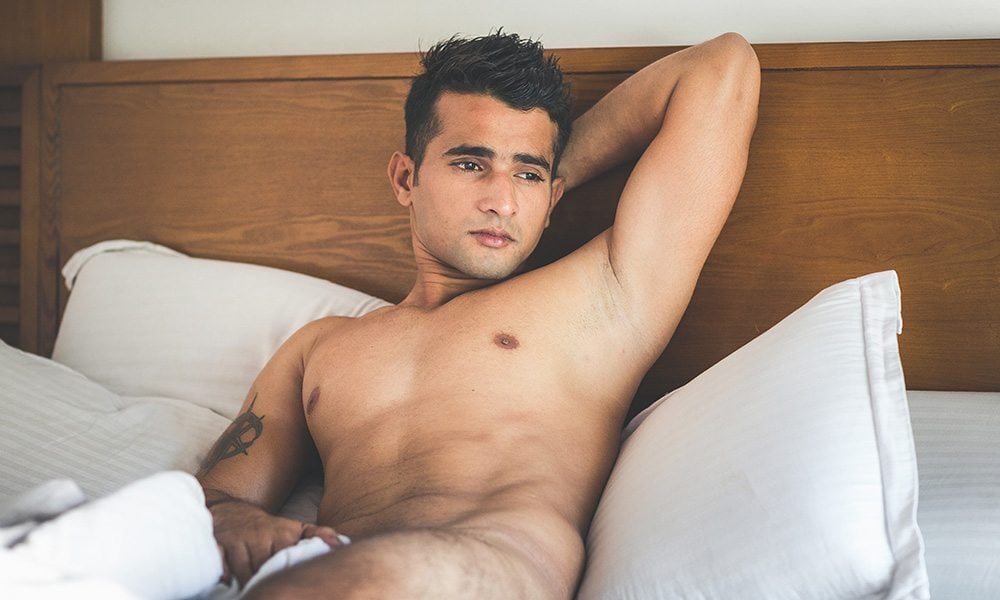 In an interview with Reuters, Rider stated that her team had a shared hypothesis about the link. "Ejaculation frequency is, to some extent, a measure of overall health status in that men at the very low end of ejaculation — zero to three times per month — were more likely to have other [medical problems] and die prematurely from causes other than prostate cancer," she said.
Related | How to Milk Your Prostate
"If a man wants to stay out of the operating room and avoid cancer of the prostate, he needs to go full blast to avoid the high-fat junk foods and environmental toxins that contribute to prostate problems and to start a wise nutritional program that includes the basic supplements that affect the prostate," the study concluded.
So, to reduce your risk of getting prostate cancer significantly, simply splooge at least five times a week. Ready to rub one out? Check out Gus Kenworthy's nude spread for ESPN!