In the call-shot game of Eight-Ball, there are 15 object balls, numbered one through 15, and a cue ball. The first player must pocket the solid-colored balls (numbers one through seven), while the other player attempts to pocket the striped balls (numbers nine through 15). To win the game, a player must pocket all of their balls and then pocket the eight-ball. The rules of Eight-Ball are fairly simple, which is probably why it's popular in pubs.
Related | Frat Boy Plays Ping Pong with His Ding Dong
Most pocket billiard players prefer to use a cue to shoot, but some people just can't follow the rules, which are pretty straightforward. In a viral Tumblr video, a buff player choose to use his rock-hard rod to shoot the eight-ball into the corner pocket. The video was uploaded to the "Dirty Boy" Tumblr on July 27th, 2017, and it already has more than 24,118 notes.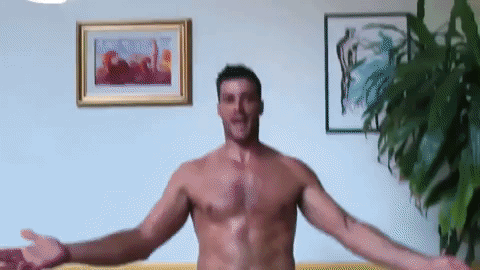 In the clip, the player lines up his uncut wood behind the one-ball and plans his shot. Using his thumbs to brace his rod, he takes a couple practice strokes and then knocks the yellow sphere across the table and into the eight-ball, which drops into a corner pocket. It's a beautiful shot you have to see.